Truly 'smart' homes are essential to reducing energy use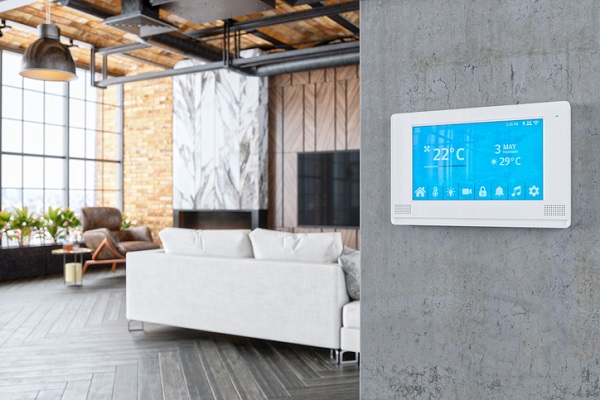 Clipsal by Schneider Electric vice president of home & distribution Chris Kerr writes about what building professionals can do to help homeowners adopt true home automation and reap the environmental and economic benefits.
The average 'smart home' in Australia just isn't that clever. Despite the promise that the internet of things would seamlessly connect technology throughout our houses, it's only now that we're starting to see its potential being realised.
Home automation is set to become the key to consumers' understanding, control, and improvement of their energy consumption. However, to truly empower homeowners electricians must help deliver technology that goes beyond smart speakers and 'plug and play' options for their customers.
Showcasing the monetary value of home automation
When it comes to 'green' technology, Australians are mostly interested in devices that provide a lifestyle benefit. Collectively, we are visibly taking steps to increase home automation. It's no surprise that smart speakers in particular are driving home automation adoption with 26% of Australians owning a Google Nest, Amazon Alexa, or similar product, and accounting for a 53% increase year on year.
These products are vital to engaging homeowners in the technological advancement of their home design. However, without connection to functions such as lighting and air conditioning they fall short of the lifestyle and financial benefits offered by true home automation, while running the risk of becoming a gimmick.
While a possible part of the solution, these devices are limited unless they are incorporated into a system that offers a backbone for whole of home automation. Electricians and builders are uniquely placed to spot when consumers are buying into the idea of home automation through smart speakers, but are yet to realise its potential via a backend system.
By educating consumers about the current benefits and future opportunities for these devices, such as connecting solar panels, photovoltaic batteries, and electric vehicle chargers, whole home automation will become more appealing to the everyday Australian – helping us create 'greener' homes across the country.
High-end options including C-Bus have offered this connectivity for luxury homes for a number of years. Now, mass market adoption is set to ramp up with the launch of a new, affordable, and scalable system, Clipsal Wiser Smart Home. This presents an opportunity for electricians to be part of the new era of home automation by enabling their customers to control everything from lighting to automated blinds from a single app. Electricians are also in a unique position to help homeowners understand the impact a smart home can have on their lifestyle, energy efficiency, and back pocket.
Flicking the switch for a 'greener' Australia
Through home automation, electricians can play a crucial role in propelling Australia toward a carbon-neutral future.
Furthermore, with the global ambition to hit net zero carbon emissions by 2050, we are seeing a desire from homeowners to become more energy-savvy. While this goal is more targeted globally towards corporations and large-scale buildings, residential smart homes will be key to achieving this. This makes sustainability an important trend for the residential industry, not just commercial projects.
Using renewable resources can dramatically lower overall household energy consumption in Australia, which is why this is set to play a large role in the race to transition from fossil-based fuels to zero-carbon. In fact, renewable energy and energy efficiency measures have the potential to achieve up to 90% of the required carbon reductions. This will become increasingly relevant for electricians as home automation systems begin to intersect with the proliferation of residential solar panels in Australia.
Leveraging the renovation revolution
Thanks to smaller, more convenient systems, installing home automation technology no longer requires major renovations. However, with $1billion a month spent on home renovations currently in progress, now is the most opportune time for electricians to consult with their customers about smart alternatives.
This is particularly critical for homeowners looking to build from the ground up. Just like large buildings, smart homes see the most impact when they are designed with the environment in mind. Industry figures estimate that 130,000 new detached homes will have been built by the end of 2021. If each of these properties harnessed smart technology, Australia would see a dramatic reduction in household energy consumption rates per year.
The future of home automation is here and growing. With it, will come a range of alternatives to the energy draining technologies that have been around for decades. Today, Australians can control their energy usage from smart lights, temperature sensored blinds, air conditioning, and other electronics via a single app. They can choose what to automate as their needs change via new affordable, scalable systems to create better lifestyles for themselves and a greener, carbon-neutral future for all. Now all they need is expert guidance on smart tech, from smart electricians.