Supply chain shortages drive EOFY auctions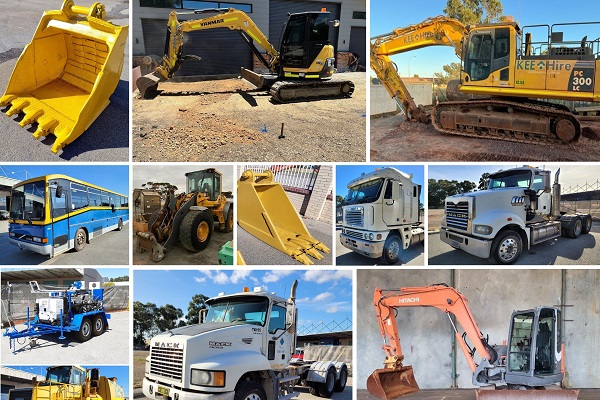 Supply chain shortages on heavy machinery and transport equipment have driven demand for end of financial year auctions through the roof as businesses struggle to get their hands on assets to complete projects.
Supply chain shortages are hindering global vehicle and equipment production and is expected to persist through 2022 and into early 2023 until supply can catch up with demand.
Lloyds Auctions are seeing a rise in demand in their auctions which is driving up prices on equipment in the civil and transport industries.
"Over recent months we have seen a massive demand from our bidders who are constantly actively looking to secure ready-to-work equipment in order to complete major projects and keep hard-working Australians in jobs," Lloyds Auctions chief operations officer Lee Hames says.
"As we come towards end of financial year the demand for this equipment is skyrocketing as businesses are looking to claim tax benefits before June 30, so we have actually enlisted 5 heavy equipment and transport auctions across the country online right now.
"Many businesses are unable to wait until early next year for equipment to come in, they need it now, and we hope through these auctions we can help the community get the equipment they need."
Lloyds are holding online auctions in locations across the nation including Western Australia, Darwin, Southeast Queensland, Mackay and Northern New South Wales from 27-29 June 2022.
The auctions feature equipment including dump trucks, wheel loaders, tipper trucks, prime movers, excavators, utility vehicles and more.
"Bidders can expect to get their hands on some ready-to-work machinery and transport equipment that they normally wouldn't be able to get until next year due to the currently supply chain shortage around the world," Lee adds.