SafeWork NSW warns of penalties for failing to report incidents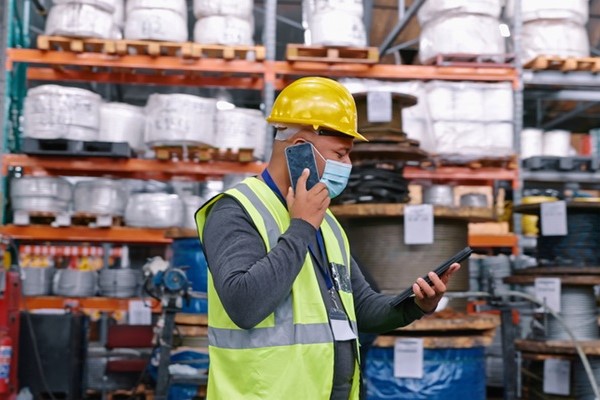 SafeWork NSW has warned businesses they will face fines and potential prosecution if they fail to report incidents after the workplace regulator this year issued 140 compliance notices and over $55,000 in fines for breaches with one-third of all offences occurring in the construction industry.
If there is a serious injury or illness, a death or a dangerous incident, there is a legal obligation to report it to SafeWork immediately as an urgent investigation may be needed. However, with two months still to go in the year, SafeWork has already issued 37 more improvement notices for non-notification than in 2022 and 52 more than 2021.
"The obligations on people conducting a business or undertaking are clear, if there is a serious injury or illness, a death or a dangerous incident you must report it to SafeWork NSW immediately," SafeWork head of NSW Trent Curtin says.
"For SafeWork inspectors tasked to assess or investigate an incident where the scene has been disturbed due to a lack of notification represents an unjust treatment of the injured party and an unacceptable breach of legislation."
A number of serious incidents this year are under investigation, including:
On 20 April in Box Hill a man fell three metres on a construction site suffering spinal injuries and nerve damage. The incident was not notified to SafeWork for seven weeks, resulting in an incident scene that was significantly disturbed.
On 2 June in Matraville, an 18-year-old on his second day of employment was seriously injured when an existing boundary wall collapsed and landed on him, pinning him to the ground. SafeWork NSW is investigating several issues, including late notification and site disturbance.
On 7 August in Dunmore a male worker was seriously injured when he fell from a height.  SafeWork NSW is investigating a number of issues including late notification and site disturbance.
Incidents can be notified 24 hours a day, seven days a week by calling 13 10 50. Penalties of up to $50,000 for a body corporate and $10,000 for an individual apply for not notifying incidents.
"If you have seen an incident or unsafe work and if you are worried about raising it at work, SafeWork's Speak Up Save Lives app lets you report an unsafe work situation while giving you the choice to remain anonymous," Trent says.
Any worker who feels their workplace is unsafe report their concerns directly to SafeWork NSW via the Speak Up Save Lives app, including photographs.