Floorcovering suppliers back ResiLoop waste recovery scheme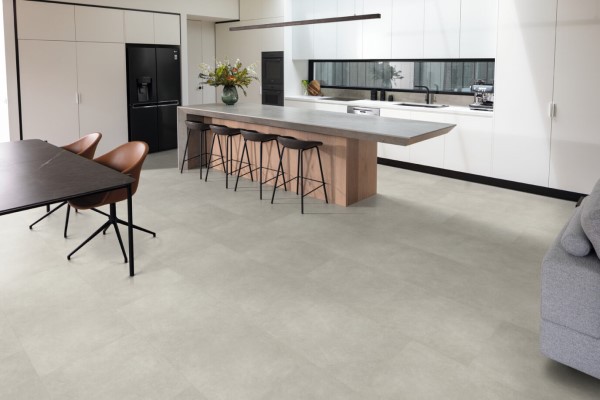 Fifteen leading suppliers of resilient floorcoverings to the local market have committed to providing funding support for ResiLoop, Australia's first national stewardship scheme for resilient flooring.
With funding from the Australian government, ResiLoop was initiated by the Australian Resilient Flooring Association (ARFA) in 2022 and a proposed approach was released in May 2023 to start addressing the 60,000 tonnes of flooring waste generated annually from installation and end of use.
"We are pleased to announce that all of ARFA's members, representing 60% of market sales nationally, have agreed to provide financial contributions proportionate to their sales to support this ongoing work," ARFA president Dan Lovell says.
"We appreciate the commitment from these companies, the willingness to step up and make this investment to help drive a circular future for floorcoverings in Australia. These companies become the Founding Members of ResiLoop, the product stewardship organisation that will manage the scheme."
Addressing the challenges presented by past, current and future consumption of resilient floorcoverings in Australia, ResiLoop has now been incorporated as a not-for-profit product stewardship organisation.
Over the next six months, current re-manufacturing trials will be continued and new, potential end applications for the recyclates will be explored with interested parties.
The governance arrangements for ResiLoop will also be planned in consultation with Founding Members.
The Founding Members of ResiLoop Limited comprise Altro APAC, Amtico International, Armstrong Flooring, Forbo Floorcoverings, Gerflor Australasia, Interface Australia, Karndean International, Kenbrock, Milliken (Australia), Pegulan Floor Coverings, Polyflor Australia, Shaw Contract Group, Signature Floorcoverings, The Andrews Group and Tarkett Australia.