USG Boral honoured at Good Design Awards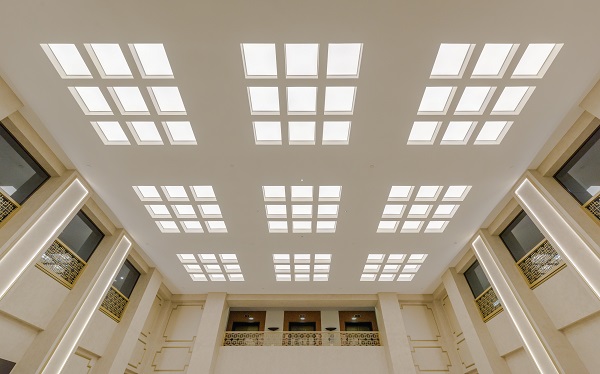 The team at USG Boral was celebrating recently when it won the Good Design Award in the area of Product Design for its SHEETROCK Dust Control Joint Compound and Ensemble monolithic acoustical plasterboard ceiling system.
The Good Design Awards recognise excellence in design, innovation and design impact. This year, it received a record 700 submissions.
SHEETROCK is designed to reduce the amount of respirable airborne dust during the sanding process and it received high praise from the jury who said it solved a genuine problem in the building industry and promoted the use of design beyond traditional design disciplines in the category.
The jury added: "The testimonials prove this product to be highly innovative in its application. The benefit of removing the need for added acoustic products is a huge advantage."
Good Design Australia chief executive Dr Brandon Gien says: "Australia's Good Deisgn Award is more than a symbol of design excellence; it represents the hard work and dedication towards an innovative outcome that will ultimately improve our quality of life. These projects showcase the brilliance of design and the potential it has to improve our world."