Australian Passive House Association announces 2020 South Pacific Conference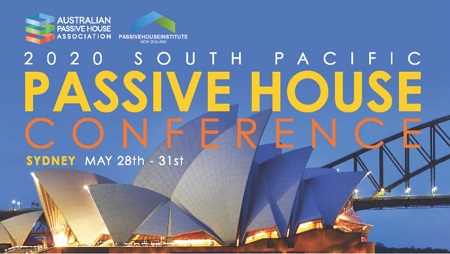 The Australian Passive House Association (APHA) has announced dates for the 2020 South Pacific Passive House Conference co-hosted by the APHA and the Passive House Institute of New Zealand. It will be held from 28-3 May 2020.
The event will be held at the Roundhouse in the University of New South Wales (UNSW) campus and will include talks, site tours, hands-on master classes, networking events and a trade show which will be open to the public.
"We are excited to be holding this event for the first time in Sydney and are already fielding strong interest from a stellar line up of speakers," APHA chief executive Paul Wall says. "We have seen a growth of 30% in membership in the last 12 months and have also doubled the number of certified professionals serving the growing demand for Passive House in Australia, which are great indicators for a bumper event in 2020."
The 2020 South Pacific Conference will have experts from around the world presenting their design while product and component suppliers and manufacturers will demonstrate their practical implementation in the public trade show.
Super early-bird offers are open until 31 August 2019.