Cemintel's Territory range secures AS5113 EW classification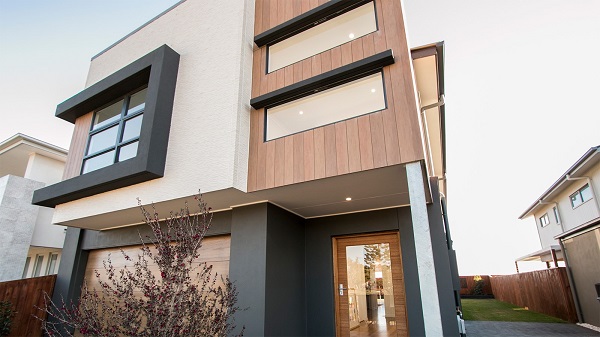 Cemintel has secured the first AS5113 EW classification for a fibre cement system for its Territory range. It acquired an additional rating to its existing CodeMark certificate, demonstrating conformance to the rigorous standard.
The Cemintel team are proud to have the first EW classification for a fibre cement facade system certified to the AS5113 Standard and share the results of the AS5113 test report openly with the public.
"The prefinished Territory range met all of the requirements, with no concessions required for any of the pass criteria needed to receive the EW classification," says general manager of CSR Cemintel, Paul Manks.
It aims to set new standards for design, performance and safety in Australia with its flexible systems and prefinished fibre cement cladding.
"Derived from the Japanese values of simplicity, nature and quality, the Territory range draws on traditional building materials like stone, timber, concrete and metal for inspiration; providing builders, designers and architects with a flexible, high performance, palette for iconic external designs," says Paul.
Standards Australia introduced AS5113 in March 2016. The standard sets out procedures for a large-scale test that provides a reliable indication of the facade system's resistance to the spread of fire.
"While organisations in Australia may have tested to the AS5113 Standard, attaining EW certification is challenging; many systems have failed to pass the debris requirements. Following the Territory test, no debris was apparent and the wall was deemed to be in good condition," says Paul.