Salvaged timber put to good use in communities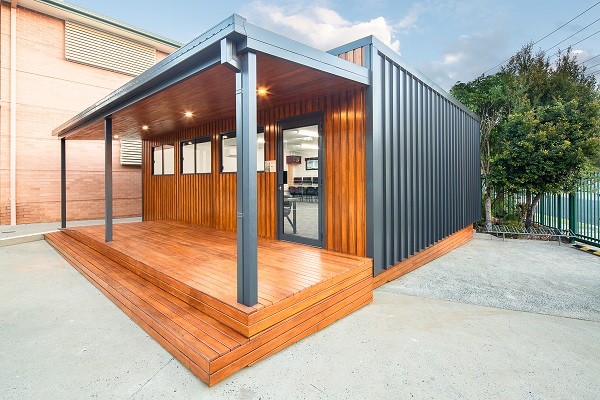 Flood-damaged timber from the Northern Rivers region of New South Wales has been put to good use in hundreds of public projects.
The timber was donated by Boral Timber after it was salvaged from its processing plant in Murwillumbah. Approximately $10 million worth of moisture-damaged flooring, cladding and decking products was declared usable but unfit for sale when Cyclone Debbie hit in 2017.
In association with the Forestry Corporation of NSW and Planet Ark's 'Make It Wood' campaign, Boral donated the timber to establish the Community Timber Partnerships Program, with the aim of delivering projects that provide a public benefit.
More than 1,000 cubic metres of timber has been salvaged, all Australian hardwood from sustainably managed forests. It has been distributed to groups across NSW, particularly coastal areas.
At present, 17 partnership agreements with community groups are in place with 15 additional ventures under discussion.
Completed projects include the Nambucca Mountain Bike Track, a pergola at Bellingen Public School, a demountable classroom at Coffs Harbour Christian Community School, and a children's playground at the Nature School in Port Macquarie.
The Community Timber Partnerships Program is hoping to encourage others across the industry to support the projects with additional donations of sawn timber or off-cuts from the forest.
Boral Timber executive general manager Steve Dadd says that salvaging and donating the timber for public projects was an opportunity to give back to the community.
"Establishing this partnership has put our flooring and decking to practical use, making good use of a natural resource to enhance so many worthy facilities. We're excited to see more sustainable timber community projects come to fruition, benefitting thousands of people today as well as future generations."
Forestry Corporation of NSW chief executive Nick Roberts adds that by working together, all parties were able to give the salvaged timber a new lease of life to create renewable, durable timber facilities for local communities to enjoy.
"Our sustainable forest management practices ensure that trees are continually replanted and regrown, continuing the cycle of regeneration of this ultimate renewable resource. As anyone who has timber floors, decks or fencing can attest, you feel better when timber is around you and finding uses for this timber in our communities will share the benefit of the ultimate renewable resource even further."