Non-invasive technology 99% effective in finding safe cladding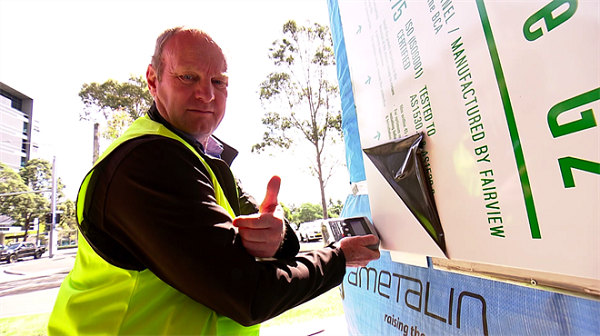 Military-grade spectrometer technology, DataTraceID, developed by the CSIRO has been successfully trialled in a pilot program to quickly and accurately identify the origin of cladding on building facades.
Developed by the Sydney company DataDot Technology, it contains a luminescent inorganic marker which provides a light signature that can be read by the spectrometer.
When tested on the building sector in fluoropolymer paint on the popular aluminium-core cladding, Vitracore G2 (made by Fairview), it proved to be 99% effective in identifying a 'safe' cladding origin.
This DataTraceID technology is already widely used in anti-counterfeit applications including casino chips, food and pharmaceutical products.
After the Australian Building Ministers' Forum (BMF) raised the importance of cladding identification, manufacturer Fairview identified the potential application of the DataDot Technology.
"We are excited that DataTraceID can make the process of cladding authentication far more efficient and reliable without the need to remove panels to undertake destructive testing," DataDot Technology chairman Ray Carrol says.
"Sub-standard cladding has emerged as a major public safety issue and while responsible manufacturers like Fairview already label their panels, this innovative new security method provides great reassurance to anyone concerned by the 'at-risk' cladding issue."
Fairview chief executive also expressed his support following the successful trail: "Fairview has already introduced a 'traffic light' panel labelling program and a SafeClad initiative in conjunction with the Master Builders Association NSW, but this 'baked in' solution helps builders, certifiers, developers, governments and installers to quickly and definitively verify what's fitted on which construction."